Quality is just an expectation at KR Exteriors. We don't settle for anything but the best in both materials and process, which means our projects last through all four seasons.
DECKS
Custom decks are a great option to enhance the backyard. It allows to create a space for entertaining with seamless transitioning from the indoors to the outdoors.
PATIOS
Patios offer aesthetic beauty to any backyard. We know that designing a patio involves overwhelming consideration of the lot.
PORCHES
Our team embraces the chance to create a porch that is unique to your design request.
Specializing in the design and construction of Decks, Patios, Screened Porches, and Gazebos, KR Exteriors Inc has been a leader in the Outdoor Home Improvement industry for over a decade. Our teams of professional carpenters, many of whom have been with the firm since its inception, bring years of experience and knowledge to each job.
With a wide range of products available, KR Exteriors Inc designers work with customers to develop and tailor plans that are affordable, functional, and aesthetic. There is active principal involvement throughout each phase of our projects. This is what guarantees our excellent quality of work and our ability to complete projects on schedule.
We are very proud of our reputation and are happy to provide references. We invite you to browse through our portfolio of decks, porches, sunrooms, gazebos, patios, walls, and walkways. As you peruse these photos, please note that our projects include new construction, as well as renovation of existing structures.
Customer service and satisfaction are extremely important to us. Many of our customers are so pleased with our work that they recommend us to their friends and family. We keep an open line of communication with the people we work for so that they know what is going on throughout the entire project.
Where the finer details matter
We take your project seriously, working closely with you to identify your wants and needs and then customizing a plan that suits you.
Expect our project to be done right the first time
We build decks, patios, porches, and more that are designed to last with high-quality craftsmanship and attention to every detail. All work is guaranteed!
Expect an entire team of professionals on board
From design to construction we ensure that all aspects of your project are in good hands. You'll get a full-service experience from our professional, customer-focused staff.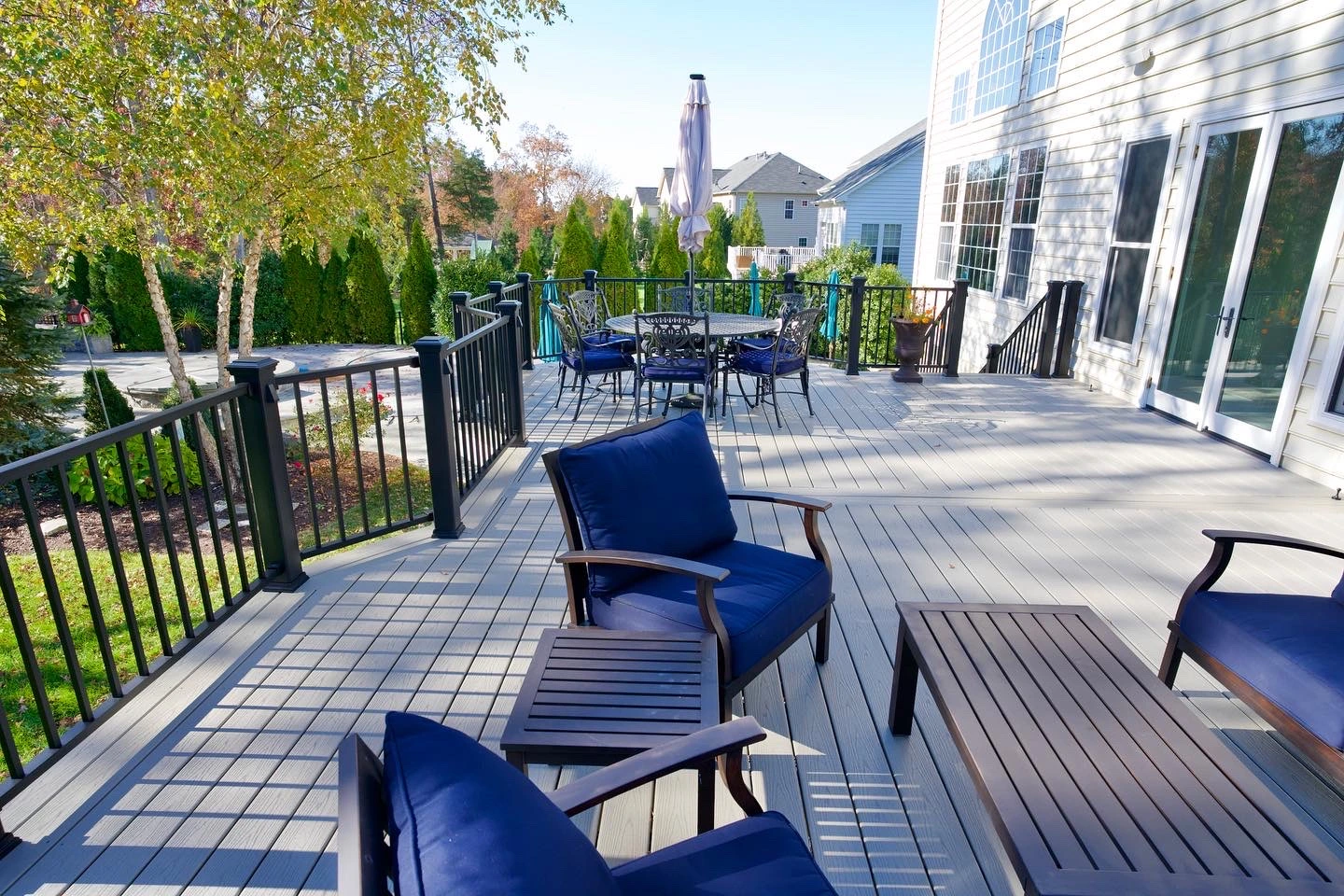 I worked with Kelvin on a fence project last year through a different company. He is attentive, responsive, and took the time to analyze the project and provide ideas that were even better than what we envisioned. I will definitely be using him for our next landscaping project and highly recommend his services.